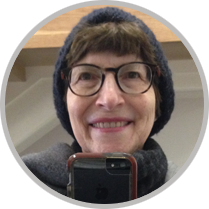 Gwen Sayers was born in Johannesburg, and left the country soon after becoming a doctor. She trained in Seattle, before returning to South Africa with a serious case of home sickness. She worked in Cape Town for several years and finally settled in London.
She published relatively creative papers on ethics, law, and humanities during her medical career, also dabbled with acrylics, gouache, and poetry.
She completed an MA Creative Writing at the University of London in 2015.